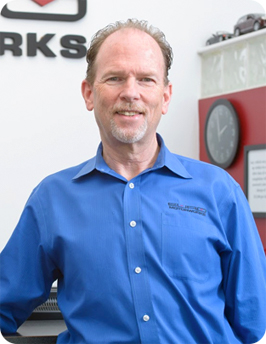 Terry H. - Chief Porsche Whisperer and President of all things beginning with the letter "P"
Terry is the company President but also remains active in our Porsche shop. He is widely recognized on a national level as an expert in the field of Porsche service, repair, enhancement and track preparation. He has been servicing Porsche for the last 40 years. Terry is ASE Master Certified in all eight areas as well as Advanced Engine Performance. In addition to his duties here at the shop he is a certified Porsche Club of America Driver's Ed Instructor with 18 years of experience racing Porsche at an amateur and professional level. Terry has unequalled experience with the servicing and repair of your Porsche vehicle, but his true love is performing enhancements. Whether you are a Sunday driver or a professional racer in need of track prep, Terry has the experience and skill to make your Porsche roar!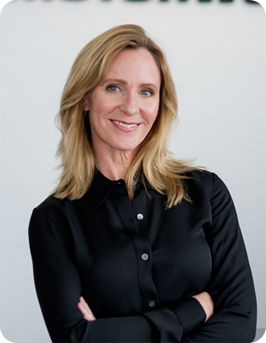 Gloria H. - Chief Officer of Delight and VP of Misc. Stuff
Gloria is co-owner and VP of Euro Motorworks since 1993. She dedicates herself to making sure we offer exceptional service. Gloria is our "details" person and firmly believes every facet of the client experience must be given utmost attention to reach our goal of "delighting" our clients.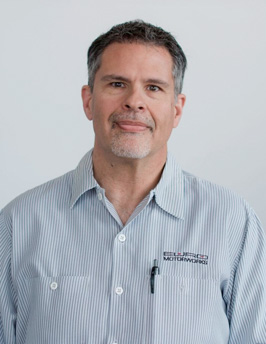 Jim L. - Parts Ninja
Jim has been part of our team since 1996. He has been working exclusively with European auto parts since 1986 and has a freakish ability to retain 14 digit part numbers in his computer-like brain. We deal with several huge parts suppliers and they have all said, without exception, Jim is the sharpest and most knowledgeable parts man they work with. Why is that important to you? He doesn't make mistakes . . . ever. You never have to suffer the delays resulting from the wrong part being ordered. In addition, he uses his years of experience in the business to negotiate the best prices and those savings get passed along to our clients.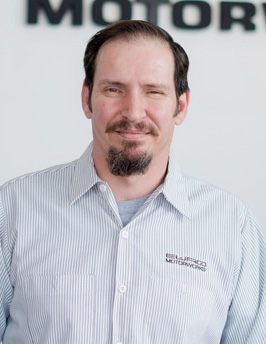 Chris B. - Conjurer of Clean
Chris has been with Euro Motorworks since 1998 and has 32 years of experience as a Detail Specialist. He's the one responsible for that shiny vehicle you pick up after service. Chris' real talent is found in the detailing of cars. He is truly an artist. We've never seen anyone do better work. The transformation Chris is able to coax out of a tired exterior is stunning. I've literally seen clients get tears in their eyes when they see what he's been able to do to make their vehicles look like new again. It's funny . . . our Techs can perform the most outstanding feats of mechanical prowess on a vehicle and the one thing that the client will notice is how great their car looks. It can't be helped . . . he does an outstanding job!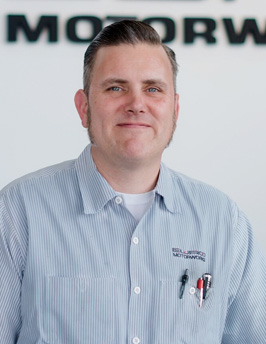 Mark P. - Mercedes Maestro and BMW Boss
Mark has been part of our service team since 1999. He is our Mercedes Benz and BMW expert with 26 years of experience under his belt. Mark is ASE Master Certified, which means he is certified in all 8 areas of automotive repair for which ASE offers certification. Mark's perfectionist nature, tenacity and vast experience working with Mercedes Benz and BMW makes him a valuable asset to our team.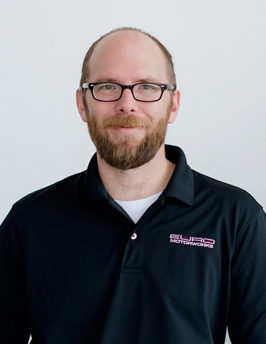 Josh H. - Director of Awe Inspiring Feats
Being Terry's son, Josh has been involved with Euro Motorworks most of his life. He came on board back in 1994, washing cars while going to school and then joined us full time in 2004. Josh is our estimate and research specialist. He also does pretty much anything that needs to be done from answering phones, to making parts runs to building management. His most important duty is making the final of 3 test drives on every vehicle we service. Your car isn't perfect until Josh says it's perfect.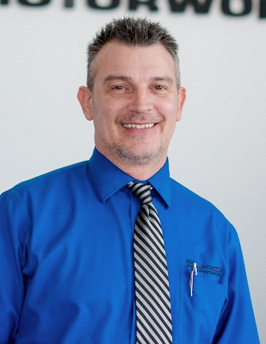 Josh F. - Manager of Awesomeness and Czar of All Things Automotive
Josh came on board in 2014 after spending 10 years as a Service Advisor at the local Volvo dealer. We knew he'd be a perfect fit when he told us one of the things he didn't like about working for a dealer was the lack of time spent with each client. He enjoys building relationships with our clients and can always be relied on for honest and accurate advice delivered in a low pressure manner. We believe Josh offers our clients a high level of service they've not encountered before. He's one of the reasons our service is "unparalleled".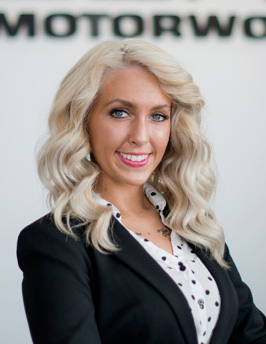 Lauren H. - Director of First Impressions and Ambassador of Buzz
Lauren is Terry and Gloria's daughter and has been with Euro Motorworks full-time since 2015. Really though, she's been involved in the business in one way or another since 1993. It's Lauren's cheerful voice that answers the phone and schedules most of the appointments, but she certainly has a multitude of other job duties. You'll notice how smoothly the front office operates and how quickly you're able to get in and out. Lauren is the one that makes that happen. Mostly what you'll notice about Lauren is her warm, gracious and helpful demeanor.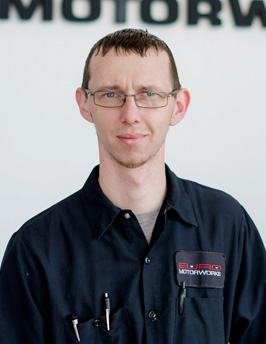 David W. - Wizard of Lexus, Land Rover and Volvo
David joined the service team in 2015. He is a graduate of Lincoln College of Technology, is ASE Master Certified and brings 7 years of experience. We continue to be impressed with David's work ethic, versatility and skill level. We'll enjoy watching his continued growth.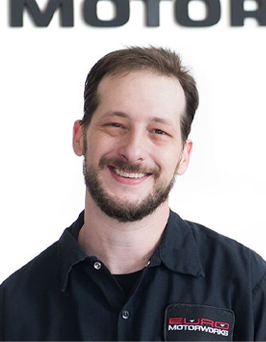 Justin C. - Audi Guru and VW Virtuoso
Justin came on board in 2017. He has been servicing Volkswagen and Audi exclusively for the last 23 years. Justin is ASE Master Certified, which means he is certified in all 8 areas of automotive repair for which ASE offers certification. In addition, he is also certified in Advanced Engine Performance and Diesel Engines, tests ASE offers for the over achiever. Justin's diagnostic skills are impressive. Your VW or Audi could not be in better hands.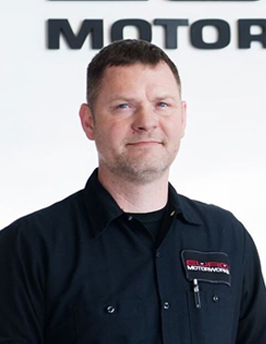 Jeremy L. - Porsche Prodigy and VW/Audi Savant
Jeremy is the newest member of our team, joining us in 2018. He's no newby to automotive service though! He began his career as an Automotive Technician back in 1996, spending 11 years at the VW/Audi dealer level while also honing his skills with various race teams over 7 years. When Jeremy came on board we asked him to pursue his ASE Master Certification, which he did with gusto. Passing all 8 Certification Tests on his first try. Not an easy feat! Jeremy has also joined our Porsche team and impresses Terry daily with his learning ability and attention to detail.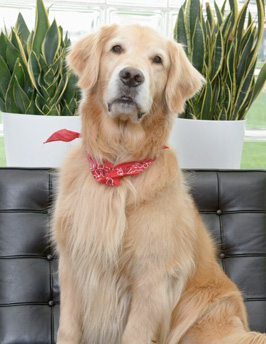 Tucker - Chief Tail-Wagger and Giver of Sloppy Wet Kisses
If there is any situation not made better by a Golden Retriever, we've yet to encounter it. Tucker comes to work with Gloria often and can usually be found taking a nap in the lobby. Don't be fooled though, he's got one eye open. Always scouting for sloppy wet kiss opportunities and treats.