Careers at Euro Motorworks
We are an independent repair facility specializing in Audi, BMW, Land Rover, Lexus, Mercedes Benz, Mini, Porsche, Volkswagen, and Volvo. For the last 28 years, we have been dedicated to delighting our clients, earning their trust, and - above all - providing world-class automotive service. We have a solid client base as a result of 28 years of developing our reputation and employing an aggressive marketing strategy.

We need your help! We're growing and we're busy. Would you like to actually look forward to going to work? Would you like to work with a team of people who are the best of the best and encourage you to be the best version of yourself?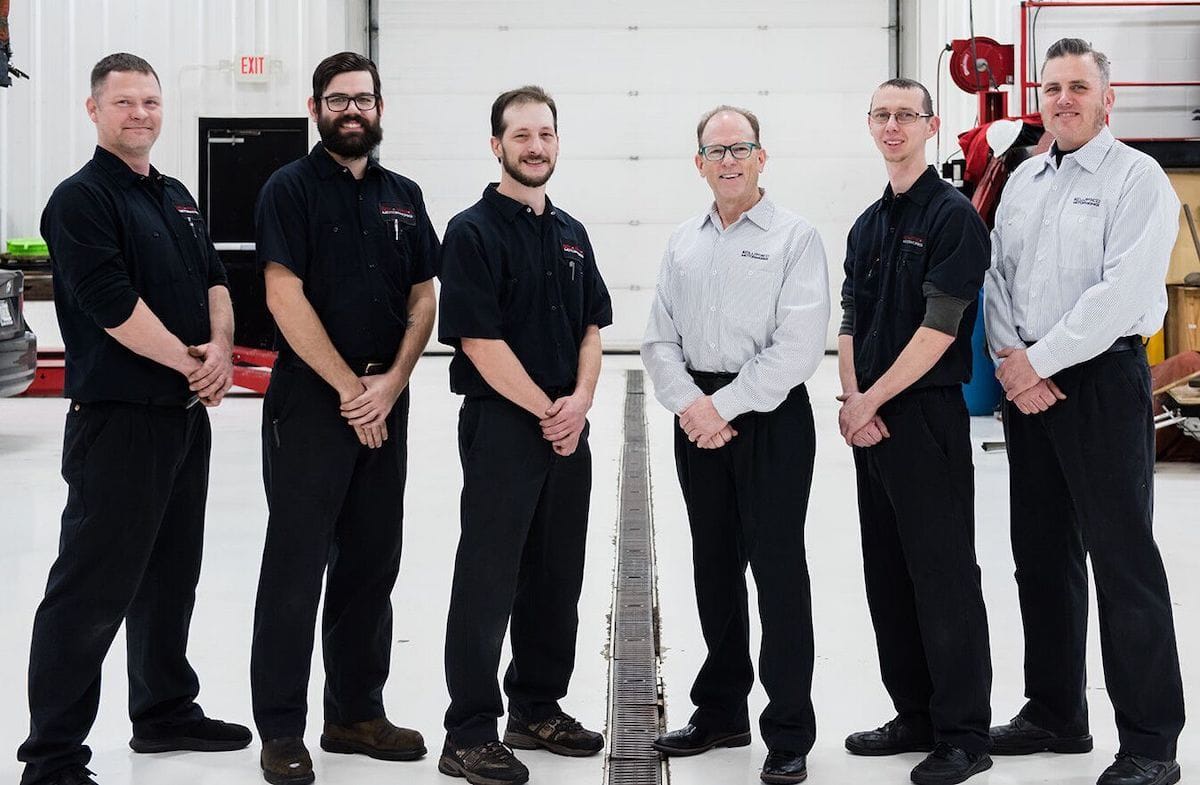 This is what we promise our techs:
You will be treated with respect, valued, appreciated, and heard.
You will be part of an awesome work culture.
You will be provided with top-notch, regularly scheduled training.
You will be fairly compensated with an easy-to-understand pay plan.
You will have great benefits.
You will be busy busy busy.
You will work in a clean, safe, and orderly environment. No chaos!
You will enjoy a great work/life balance. No weekends! This is a Monday-Friday 8-5 job.
Responsibilities and Duties:
Diagnosis, repair, and maintenance of European and Lexus vehicles.
Effectively communicate findings to team members who interface with clients.
Qualifications and Skills:
As a member of our team, you must have strong mechanical skills, solid organizational skills, and a high degree of attention to detail. Excellent verbal and written communication skills are great too.
Experience servicing European automobiles
ASE Certification or the willingness and ability to pursue certification
A burning desire to be the best you can be at what you do
Benefits:
Group Health, Vision, and Dental Insurance
Life Insurance
Sign-on bonus and relocation assistance for the right techs
Paid Vacation
Paid Holidays
Paid Sick Days
Provided uniforms
Continued paid training
State-of-the-art, air-conditioned shop, including:

Well-maintained equipment
Work areas designed for maximum safety and productivity
Well-lighted work areas
The latest software, scanners, and tools
Does that sound like a good thing? (nod yes) If so, we may be a match! We are seeking an experienced Automotive Service Technician Super Star to join our team. It would be ideal for this Super Star to have experience servicing European automobiles. We like to stay in touch with the best people in the industry and we always have plans to expand further. If you have any interest and/or experience in the automotive industry, please don't hesitate to submit a resume to info@euromotorworks.com or complete the form below. We keep all resumes on file for any time a new position opens.

We look forward to hearing from you!